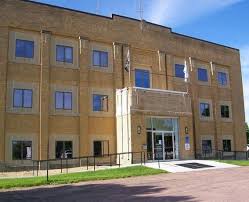 COVID-19 ALERT
ATTENTION!
The following action was taken by the Gregory County Commissioners on Tuesday, March 24, 2020:
As a proactive response to the COVID-19 pandemic, the Gregory County Courthouse will close its doors to the public effective March 24, 2020 at 12:00 noon.
All offices will remain staffed and will conduct business for the public via telephone, mail, or e-mail services.
The front doors will be open to the Gregory County Court System ONLY on regularly scheduled court days.
Office phone numbers and contact information will be posted on the front doors, on the Gregory County website, and on the Gregory County Facebook page.
Gregory County Public Health Crisis Resolution
Upcoming Events:
April 7th, 2020:  County Commissioner Meeting 9:00 AM
April 7th, 2020:  Appeals to County Board due
April 14th, 2020:  County Board of Appeals Meet
April 21st, 2020: County Commissioner Meeting 9:00 AM
To see all weekend events in the County, please visit our facebook page at: